My special recipe of whole wheat choco chips cookies which have the goodness of whole wheat and the yummy taste of choco chips! You can't ask for more! 
As I was making them for Ojas, I shaped them into various shapes, animals, ginger bread boy, aeroplane and car.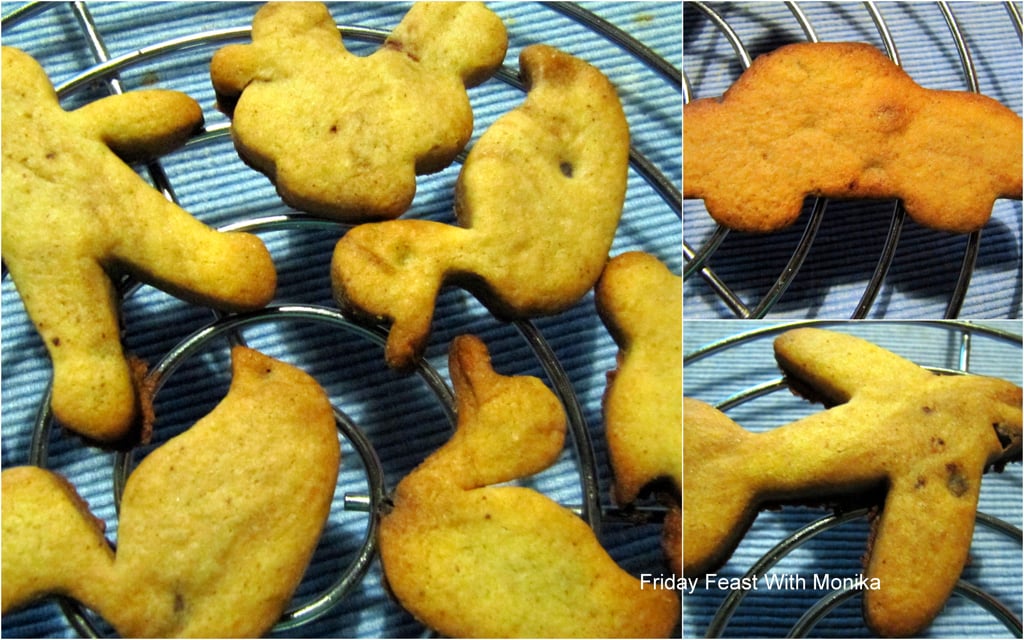 And there was Ojas itself as a highlight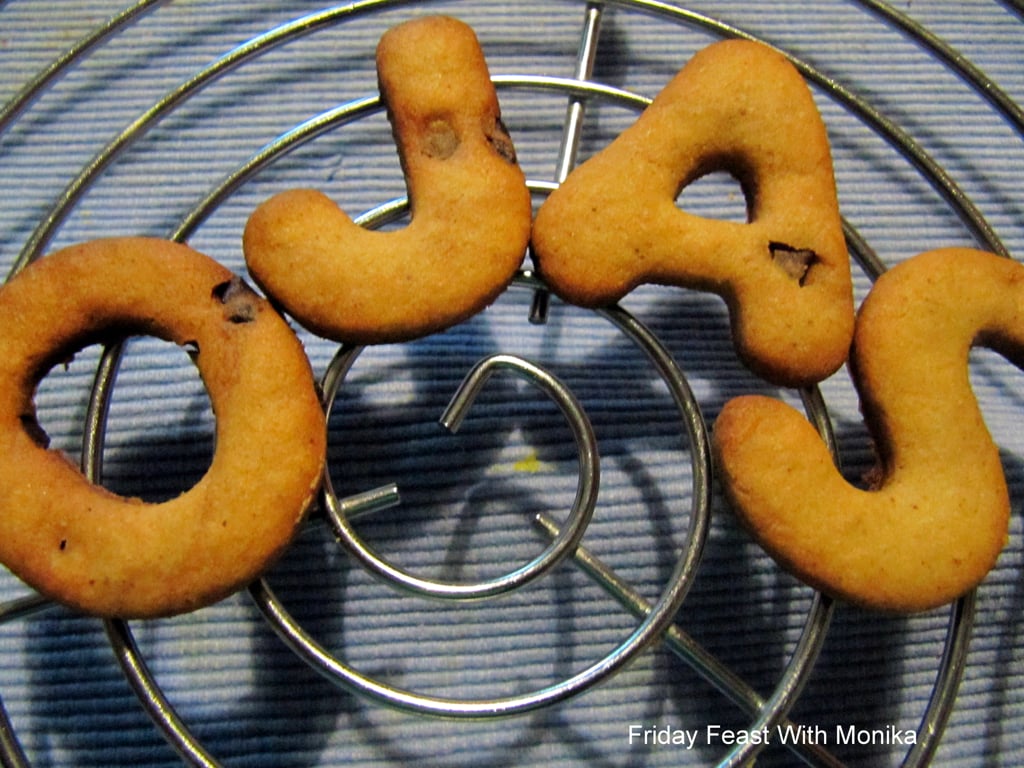 And the entire batch of about 20 cookies got over in under an hour :)
If you make this, share a picture with me on twitter, instagram or Facebook? I would love to hear what you have to say about it !