Cabbage-Onion Zunka is a quintessential Maharashtrian dish which is traditionally eaten with Bhakar, made from millets.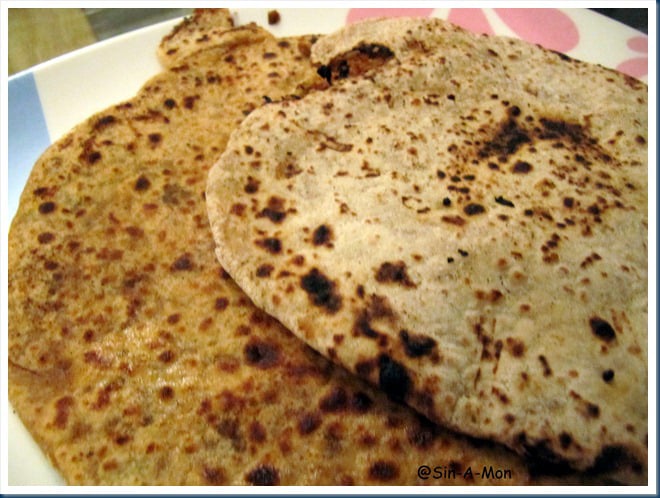 The bottom one is the normal oil parantha and the top one is how I eat my paranthas, roasted on the gas directly. My cabbage-onion zunka paranthas look amazing :)
And I am sending this to CMT : Sabzi event by Jagruti
check out what my fellow foodie marathon buddies are upto?Priya Suresh,Jay,Valli, PJ,Priya Vaasu,Azeema,Reva,Ayeesha,VeenaSoumya.
"If you make this, share a picture with me on twitter, instagram or Facebook? I would love to hear what you have to say about it !"