American Chopsuey is one of those roadside dishes you end up enjoying in the cold weather! So delicious especially with those fried noodles by the side! Yummy!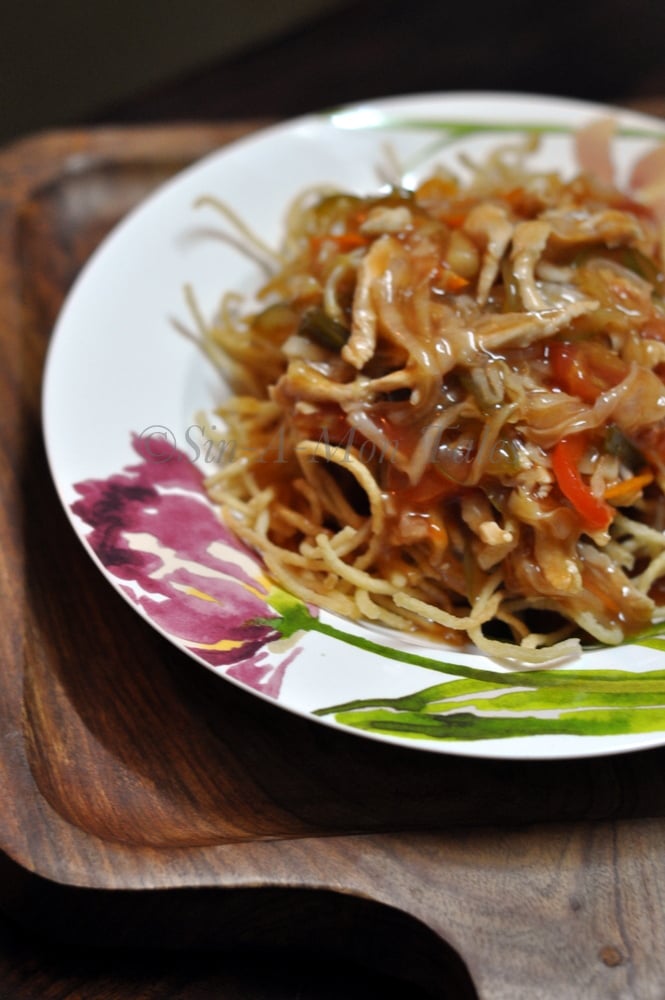 Note : If you want to make vegetarian version of this, skip the chicken and increase the amount of vegetables. Also replace chicken stock with vegetable stock or water.
The "Recipe Name" is part of the endeavor to create a collection of recipes of Indian Chinese Recipes in collaboration with a few bloggers who share the same passion of cooking. Find more Indian Chinese Recipes by #TheKichenDivas. Follow the Pinterest board containing all recipes here
1. Vegetable Stock by Saffron Trail (http://saffrontrail.blogspot.in/)
2.Vegetable Manchurian with Fried Rice by FunFoodFrolic (http://www.funfoodfrolic.com/)
3.Crispy fried Mushrooms by WhiskAffair (http://www.whiskaffair.com/)
4. Chinese Noodle Soup with Vegetables by Archana's Kitchen (http://www.archanaskitchen.com)
If you make this, share a picture with me on twitter, instagram or Facebook? I would love to hear what you have to say about it!