A foolproof crab rasam recipe from the Chettinad cuisine, made with freshly ground rasam podi! Super delicious and yummy!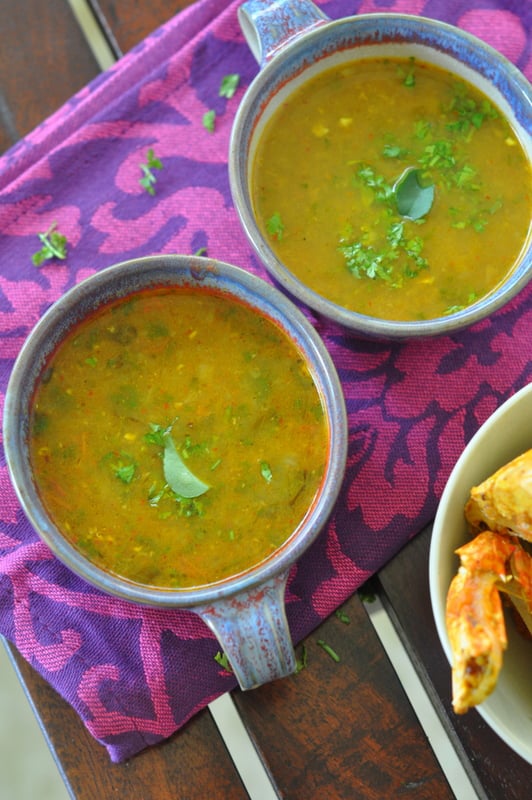 Note : I ended up using only half the rasam podi since it was just perfect for the spice levels my family is used to.
If you make this, share a picture with me on twitter, instagram or Facebook? I would love to hear what you have to say about it !
This recipe is part of the endeavor to create a collection of recipes of Chettinad Recipesin collaboration with a few bloggers who share the same passion of cooking. All the recipes from #thekitchendivas are pinned on thisPinterest board
Other Chettinadrecipes this week from #thekitchendivas.
Chettinad Pepper Chicken Masalafrom WhiskAffair
Urulai Chettinad (Potato curry)from Saffron Trail
Homemade Rasam Powderfrom FunFoodFrolic
Curd Ricefrom Archana's Kitchen